Phil Wazny, NMD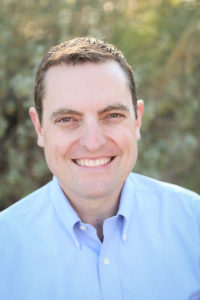 As a Naturopathic Medical Doctor (NMD), Dr. Wazny is trained in the various disciplines of Complementary and Alternative Medicine (CAM): acupuncture, homeopathy, botanical medicine, nutrition, environmental medicine, detoxification, and mind-body medicine. He is also trained in more traditional subjects such as pharmacology and minor surgery and holds a bachelor's degree in Molecuar, Cellular, Developmental Biology and Biochemistry from the University of Colorado.
A native of Colorado, Dr. Wazny graduated magna cum laude, served as president of the University's Premedical Honor Society, Alpha Epsilon Delta, and worked as an Emergency Medical Technician (EMT).
Searching for adventure and new experiences in health care upon graduation, Dr. Wazny spent two years with the United States Peace Corps in Honduras where he worked with midwives, physicians and nurses at the local health center. It was here that he first witnessed the power of botanical medicine. Working with patients at the health center, traditional medicines were often in short supply. As a result, Wazny walked with patients and handpicked dozens of local rainforest botanicals to treat their ailments.
These experiences prompted Dr. Wazny to pursue a career in Naturopathy, the field of medicine that respects the healing power of nature and places emphasis on prevention of disease and optimizing lifestyle to maintain wellness. In 2005, Dr. Wazny graduated from the Southwest College of Naturopathic Medicine and Health Sciences, in Tempe, Arizona, a leading institution in the field, which is accredited by the Council on Naturopathic Medical Education and The Higher Learning Commission of the North Central Association of Colleges and Schools. He is certified and licensed by the State of Arizona Naturopathic Physicians Medical Board.
In addition to practicing medicine, Dr. Wazny also speaks and writes locally on health and wellness. His work has been published in the Phoenix New Times blog, Phoenix Woman Magazine, In Maricopa Magazine, Natural Awakenings, Natural Healing News and on the blog, Hip Moms Go Green.
He speaks fluent Spanish. In his free time, Dr. Wazny enjoys road cycling and playing golf. He, his wife Jane, and daughters Anna and Julia, reside in Scottsdale, Arizona.
Jesika DiCampli, NMD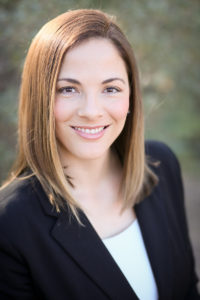 Dr. Jesika DiCampli is a Philadelphia native who received her bachelor's degree in Interdisciplinary Health Services at St. Joseph's University. Her search for a holistic medical training program led her to Southwest College of Naturopathic Medicine and Health Sciences in Tempe, Arizona where she received her doctorate in Naturopathic medicine. Dr. DiCampli is a member of American Association of Naturopathic Physicians and the Arizona Naturopathic Medical Association. She is certified and licensed by the State of Arizona Naturopathic Physicians Medical Board.
In practice, Dr. DiCampli not only provides holistic healthcare, but is also an educator for her patients providing guidance in specialty programs designed to improve health, achieve and maintain health goals, and reduce health risks. Her practice focuses on helping patients with fatigue, weight loss resistance, allergies, thyroid disease, and hormone imbalances.
Dr. DiCampli practices family-style medicine, with pediatrics, women's health, and prenatal care being her main areas of emphasis. She is a Certified Professional Midwife who provides home birth midwifery services to women desiring a more natural birth model. Dr. DiCampli is available for brief meet and greets with expecting parents who are interested in a holistic approach to childbirth and prenatal care.
In her free time, Dr. DiCampli enjoys yoga, lacrosse, and hiking. She lives in Phoenix along with her husband, son and daughter. For additional info, please visit www.drdicampli.com
Sarah Neumann, MMS-PA-C, Physician Assistant
Sarah has been a practicing dermatology PA since 2000. She grew up in a small town in Wisconsi
n and learned early on the importance of hard work and determination to achieve success. After completing her undergraduate degree in Community and Medical Dietetics and Psychology and receiving her Registered Dietitians (RD) license, she traveled and found her true passion for medicine. While completing a medical mission in Belize, Central America, where she worked at the local hospital, she found herself needing and wanting more advanced training in medicine to better serve the people. Sarah wanted to treat the entire person. After returning to the United States and moving to Arizona, Sarah received her Master's of Medical Science in Physician Assistant Studies from Midwestern University.
Sarah's passion for skin started as a teenage girl who battled severe acne for many years and it shaped how she felt about herself. Her practice style is one of compassion, understanding and commitment to quality care. Sarah takes pride in developing meaningful relationships with her clients and strives to create a positive welcoming environment in her office and practice style. Visit her website at www.aznaturalskincare.com.
Stephanie Mancuso, RD, DC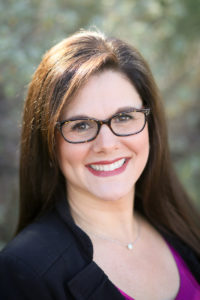 Dr. Stephanie Mancuso is a Registered Dietitian and Doctor of Chiropractic. She received her Doctorate in Chiropractic (DC) from Life Chiropractic College in Marietta, GA where she graduated with high honors (Summa Cum Laude) and served as President of her graduating class.
Prior to Chiropractic school, she worked as a Clinical Dietitian/Nutritionist in the critical care, oncological and medical-surgical settings after graduating from the University of Medicine and Dentistry of New Jersey's School of Health Related Professions where she obtained her Registered Dietitian (RD) degree and license. Her undergraduate Bachelor of Science degree in Nutrition and Dietetics was obtained from the University of Delaware where she also graduated with honors, while working as a research assistant and teaching assistant.
Dr. Mancuso has served thousands of patients over her 23+ years as a Registered Dietitian/Nutritionist and 16+ years as a Doctor of Chiropractic. Her chiropractic care is gentle enough for the whole family (from babies to grandparents and everyone in between!). She has a passion for supporting women during pregnancy and childbirth by creating alignment in the pregnant mom's musculoskeletal and nervous systems which aids in easier, more peaceful childbirths. She is certified in the well-known Webster technique and is a member of the International Chiropractor's Pediatric Association (www.icpa4kids.org).
Having been a competitive gymnast and dancer herself, Dr. Mancuso also loves to serve athletes – aspiring, amateur, elite and professional. She regularly leads both individual and group nutrition programs that focus on peak performance, detoxification, gut-health restoration, immune enhancement, as well as, fat and weight loss.
For more information, please visit https://www.drstephaniemancuso.com/
Sarah Keith, Office Manager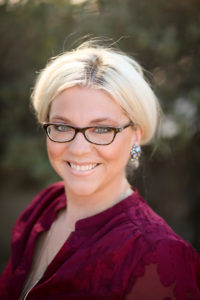 Coming from a medically minded family, Sarah always knew that she would one day be involved in healthcare. Her dream was to work directly with patients, to ensure each patient had a positive experience. Being ill for the majority of her childhood, she noticed she was given the same medications with little to no results. She became intrigued with herbology used alongside of what the allopathic community was using as medicine. Being from the midwest, supplements and naturopaths were nowhere to be found. The quality of care, treating patients individually to improve their quality of life, and the patient focused culture was her hook, line, and sinker.
While Sarah is going on her third year at Health Matters, she has long been involved with healthcare. For five years she was a manager of several locations for a large ophthalmology practice and surgery center in northern Indiana. Prior to her medical experience, she worked as a nanny for 7 years, which led to her passion for pediatrics!
Sarah moved from South Bend, IN (home of the Notre Dame Fighting Irish) and attended St. Mary's College. Recently she married her husband, Austin, and they reside in Scottsdale, AZ. While Sarah does enjoy reading, meditating, studying, and spending quality time with her loved ones, she does have to have a glass of champagne and a reality tv binge from time to time. None of the aforementioned items apply when Notre Dame and Indiana University football are playing or the Chicago Cubs are attempting to gain another World Series win!